Under Canvas Careers
BUILDING CAREERS OUTSIDE TOGETHER
We strive for excellence at every level and work to provide the best customer experience possible at our award-winning locations across the U.S. Each location features upscale, safari-inspired accommodations, on-site programming, and outdoor adventures, and many include on-site dining with fresh, seasonal menu items. Explore more about working at Under Canvas and check out job openings across all of our locations and corporate offices.
Our mission is to inspire connections with extraordinary places, people, and the planet by enhancing access to the outdoors.
For questions or additional information, please reach out to careers@undercanvas.com.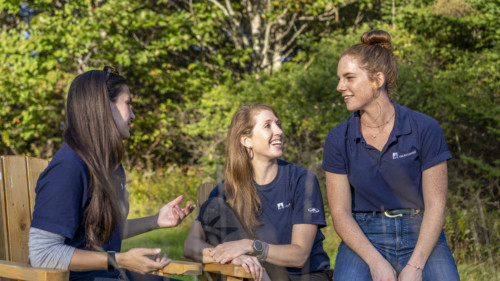 At Under Canvas, we are leaders in upscale, outdoor hospitality. We uniquely bridge the gap between travel and the outdoors. It is our intention that, together, we will allow everyone to discover their outdoor self in comfort and style. Under Canvas provides this unique experience through our one-of-a-kind team members, on-site training, standard procedures, and company values. We're so excited you're interested in joining us and getting Outside Together!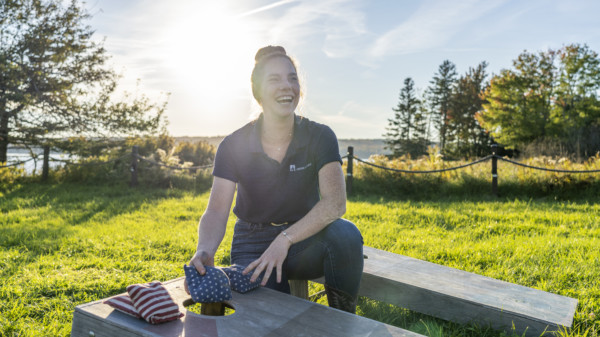 As a benefit to full-time employees, we provide low-cost housing in-season (and year-round to employees who commit to working for Under Canvas during the upcoming season). This unique benefit allows team members to live in comfortable, furnished housing units—each of which include a kitchen, bathroom, living area, and several bedrooms (usually two people per bedroom).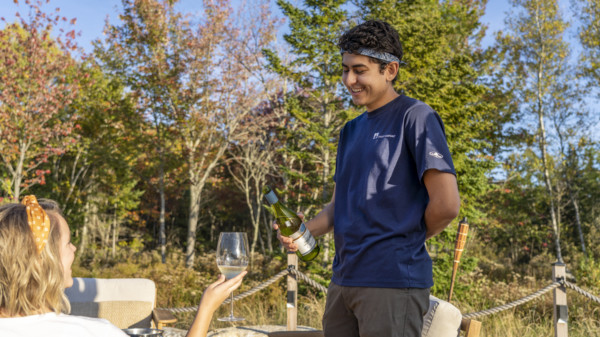 Competitive wages
Health benefits available
Opportunities to transfer to other locations
Discounts on Under Canvas stays
Work at Any of Our Locations
Under Canvas operates in stunningly beautiful locations across the U.S., located near the nation's most iconic national parks and monuments and within vibrant communities.
If you're looking for a way to connect your love for the outdoors with your career, Under Canvas is the place for you. We've built a culture that encompasses our core values of connection, respect, resourcefulness, passion, and excellence and we would love for you to join! We offer an extensive benefit package that includes competitive wages, health insurance, 401(k), PTO, discounts on Under Canvas stays, pro-deal discounts, and the opportunity to travel to our beautiful locations. Under Canvas has year-round positions available on our corporate team at our offices in Denver, CO and Belgrade, MT (with the option to work remotely), at our warehouses in Belgrade, MT, or out in the field at any of our camp locations. We invite you to check out our open corporate positions below.
FAQs
Find answers to commonly-asked questions by prospective employees. If you can't find an answer to your question, please contact us.
Hear From Our Employees...